Talks Here
$20 each unless otherwise stated–feel free to contact me with questions HeidiCrockett at gmail.com
——————————————————————————————————————–
New neural pathways and therapeutic meditation
Medical and clinical tests have backed the hearing powers of awareness and meditation. It directly impacts your body with regard to the formation of new neuronal pathways. Dan siegel interpersonal neurobiology aims to put people into a state of stillness through meditation and help them achieve a greater sense of awareness.
Consequently, people are becoming more enlightened about ideas, behaviors, and thoughts that were once suppressed. An appropriate technique is used to integrate into people's inner wisdom and minds. Siegel interpersonal neurobiology reveals that exposure to new patterns will have a physiological, emotional, and physical effect without any age barrier. When you let in all new ideas, behavior, attitude, or knowledge, the physical construct of your brain is modified.
Who can take up this course?
Regardless of at what age you've come across dan siegel neurobiology, it'll leave an equal imprint in everybody's mind. This course is ideal for mental health coaches, practitioners, executives, educators, and ordinary people interested in learning & mastering IPNB.
It leads to better resilience and promotes personal and professional well-being. Zero prerequisites are needed. So, joining the pool of students who have already attained greater awareness through this course.
Dan Siegel Interpersonal Neurobiology
Dan Siegel Interpersonal neurobiology has revolutionized the way professionals help heal people. It is a new and a better approach to helping people heal from their trauma. It encompasses different fields like Anthropology, Biology, Zoology, Cognitive Science, Computer Science, Linguistics and more.
Green Light Heidi is a place where you find all the resources on Siegel interpersonal neurobiology.
Daniel Siegel The Neurobiology of We
The neurobiology of we by Daniel Siegel is a groundbreaking concept or a method that includes mind, relationships, and how brain interacts to form "who we are". This can people connect with their inner self and find the true cause of their situation.
Dan Siegel neurobiology of We is a new way of looking at human development. It has become an effective way to transform trauma, and all the mental health issues arising from different situations.
Green Light Heidi can help you understand how Dan Siegel interpersonal neurobiology works. How it can be used to recover from a trauma, release stress and become calmer for improved well-being of a person.
Green Light Heidi Courses
Join the Green Light Heidi classes and learn how to use the Daniel Siegel the neurobiology of we to heal and improve. The courses are designed to take you through the process, step by step, and each domain will tackle new topics.
Join to find hours of expert content on Interpersonal Neurobiology Fundamentals. The course includes 9 Domains of Neural Integration. It is a science-based meditation that helps people unlock their emotions and come in terms with their issues. Then, the healing process starts.
Why Choose this Course?
This course is for you, if you believe in the Dan Siegel interpersonal neurobiology concept of healing and want to try it. It is for you, if you have been struggling with personal issues and need a different approach to healing than conventional therapy and medication.
Join to explore the different aspects of a human life. Both mind and brain are two different things. You can develop a way of thinking or seeing things differently to find solution using what you already have.
Daniel Siegel the neurobiology of we, is a highly effective technique that has gained popularity. That's because it works and hundreds of people have benefited from it.
You can also gain from the neurobiology of we by Daniel Siegel. Green Light Heidi is your one-stop destination to learn and leverage the power of interpersonal neurobiology.
Crockett is doing a series on these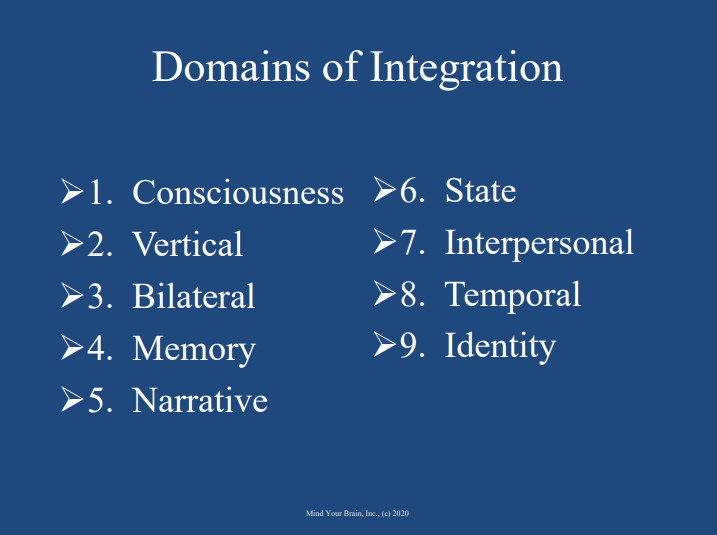 $49 for each 1 through 9 Domain courses, ($49 for the 1st Domain, $49 for the 2nd Domain, etc.)
Each course includes Part 1 and Part 2 and NEW BONUS Part 3 Science Chat, so around 4 to 5 hours of expert content teaching Interpersonal Neurobiology Fundamentals of the 9 Domains of Neural Integration. "Science Chats" are more fun with experiential exercises.
———————————————————–
The is ABSOLUTELY the best overview of all 8 Domains, part 1 is a 6o minute guided meditation class walking you through a brain that HAS ACHIEVED optimal health.
Part 2 is the 2 hour 11 min extravaganza overview covering each domain, this class is a microcosm of the macrocosm of this 35+ hr series.
Part 3 is a BONUS 1 hour 37 min VIDEO: Science Chat–this link Part 3
The 9th Domain is called Transpirational or Identity Integration–Part 1 is that science-based meditation where you achieve all 9 domains using your imagination, (see the below testimonials).
"Your guided meditation this morning was for me, an extraordinary and powerful experience… opening new avenues of thought and being." -DA
"Thanks so much, Heidi. That was very powerful for me." –VF
"That was intimate and connecting with myself and my higher visions." -KM

"I wanted to tell you the meditation today was phenomenal. Really profound, especially the experience of love in an ideal childhood." -MM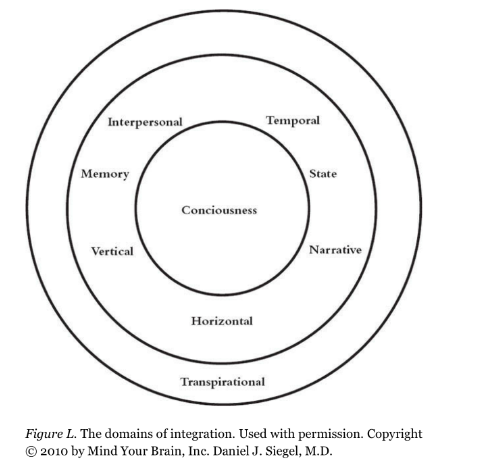 Click here to learn more about this class that looks at the 8 domains and how to bring them all together to create optimal health: https://greenlightheidi.com/2020/08/9th-domain-identity-integration/
———————————————————–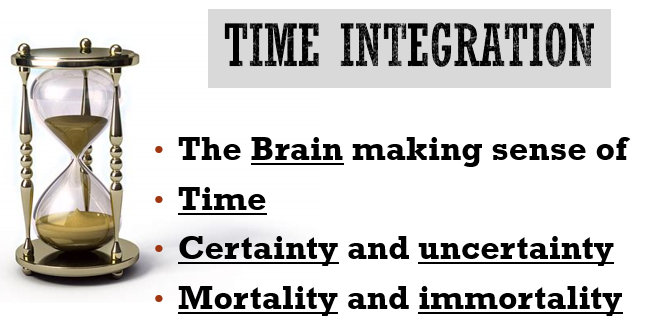 The brain making sense of time, certainty, uncertainty, mortality and immortality: see more here for Part 1 and Part 2.
Part 3 is a NEW BONUS video: SCIENCE CHAT (read the time stamps below the video link to get an idea of the content.)
———————————————————–
For more information on the class visit: https://greenlightheidi.com/2020/07/7th-domain-interpersonal-integration/ and
see her Part 3 NEW BONUS: SCIENCE CHAT (read the time stamps below the video, this 90 minute recording was excellent!)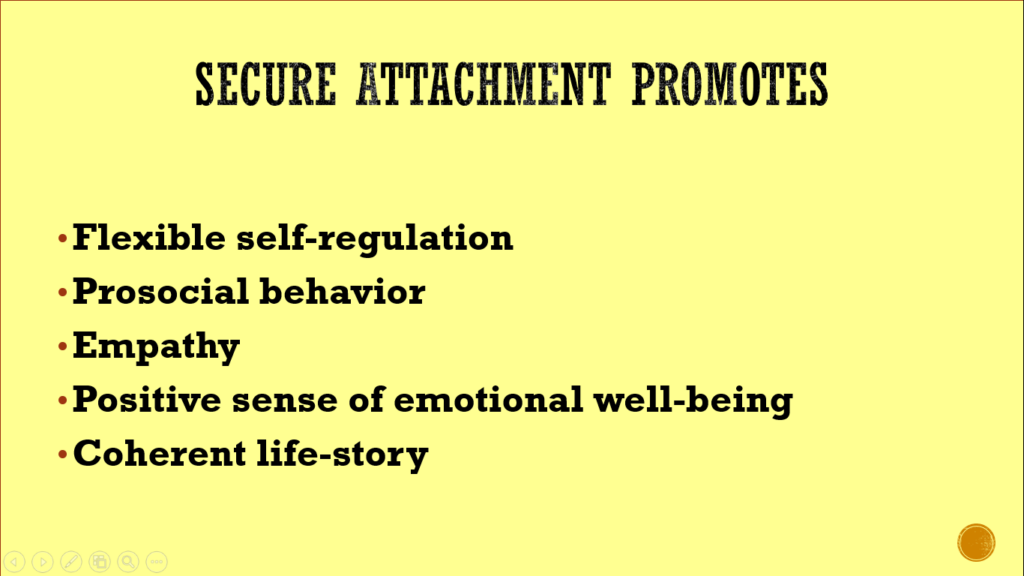 ———————————————————–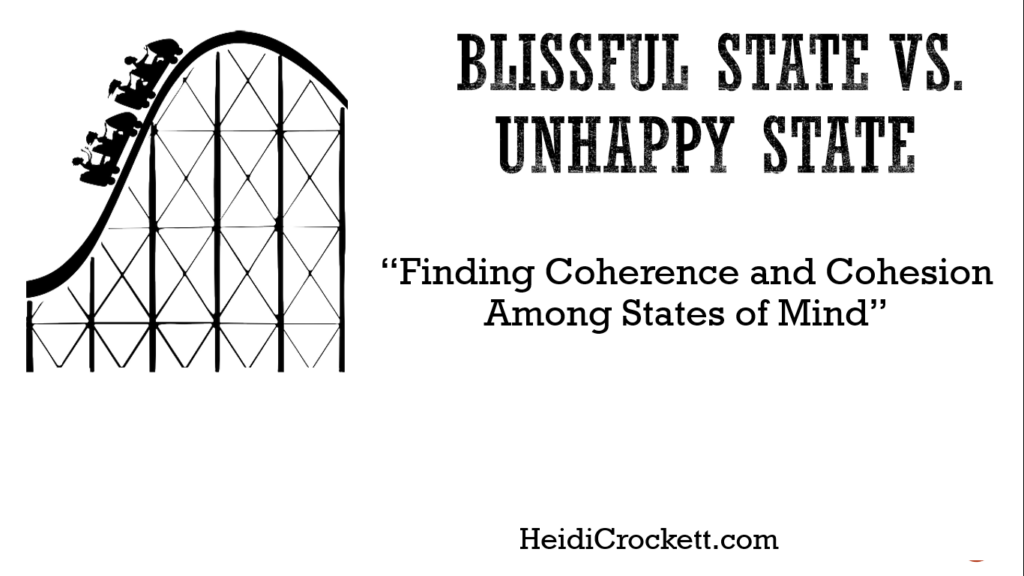 This approximately 4 hours of teaching content covers various states. It looks at how to become aware of a state when it is unconscious, how to change a state and how to strengthen a state, (also called "savoring"). Part 1 specializes in Heidi's post graduate training in sexual health and goes into romantic and erotic love states. Part 2 looks at love states from a neurobiology point and more the science of what it looks like to achieve coherence and cohesion. Part 3 is the BONUS VIDEO on the Science Chat.
See preview video here: https://greenlightheidi.com/2020/07/6th-domain-state-integration/
(The above preview is from Part 2, for sexual health info, see the Part 1 class link with more slides.)
NEW 2021 BONUS as part of your purchase of the 6th Domain: The "Science Chat" on State Integration
——————————————————————————————————————–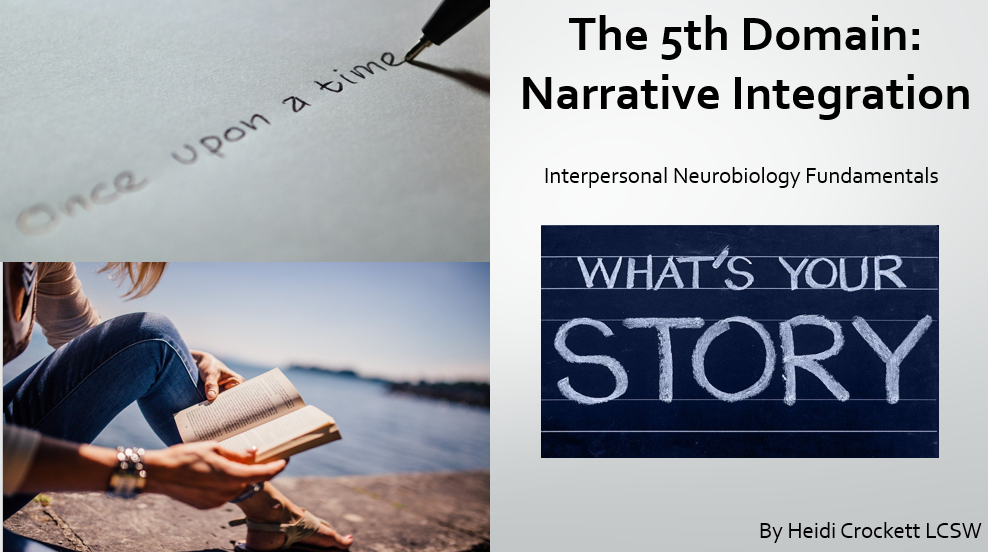 This 3+ hours of teaching content explains why it is important to have a coherent narrative and gives tips and tricks to improve integration. The official Part 1 and Part 2 videos are here with the Part 3 BONUS SCIENCE CHAT exploring optimal integration of both the storyteller and the story.
——————————————————————————————————————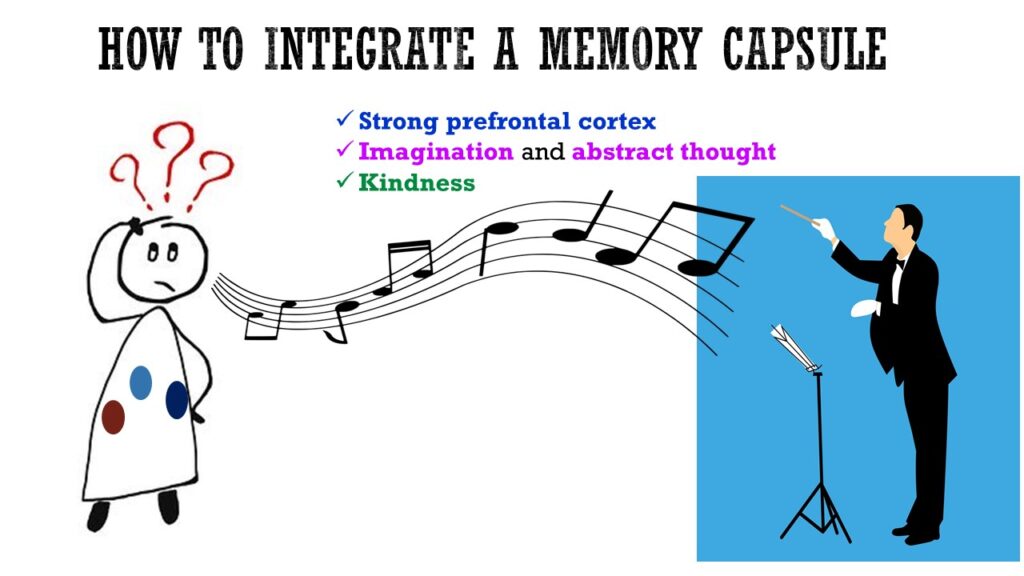 Come hear the latest (liberating) research on memory. The above slide is used as a visual while Crockett explains what it takes to invigorate and renew even the most worn out nervous system. Click here to learn more: https://greenlightheidi.com/2020/06/4th-domain-memory-integration/
This 4 hours+ of content accomplishes "show and tell," explaining the science of what memory is and isn't and most importantly, how to heal the charge from memories. Then in a live demonstration, Crockett shows the releasing of charge and explains using the PowerPoint what happened step-by-step. If you want to learn how to un-stick yourself from painful memories or bad habits, this class (includes Part 1 and Part 2) shows you how. The Part 3 Science Chat (see timestamps below the video) is an excellent addition.
———————————————————–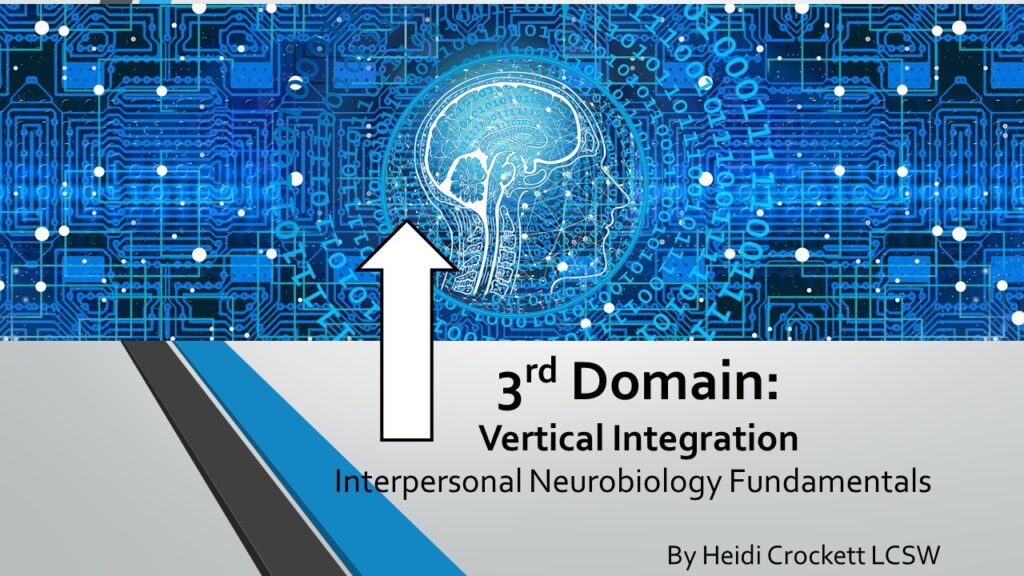 Click here to learn more about what you can do for your brain to better manage stress:

https://greenlightheidi.com/2020/06/3rd-domain/

for Part 1 and Part 2
The above video from the class gives tips to strengthen the 3rd Domain, which is learning to better calm down and regulate your nervous system. See the Part 1 and 2 class for more slides. NEW BONUS is this Part 3 Science Chat which focuses on the critical voice and includes detailed live demos where 3rd Domain principles are explained and applied to audience members.
——————————————————————————————————————-
Crockett begins the lecture outlining the science behind why a 300 million year old asymmetry between your brain's two hemispheres has been downplayed by scientists in the last 20 years. She explains the strengths in each mode of processing and what optimal balance between the two looks like in action including detailed case examples.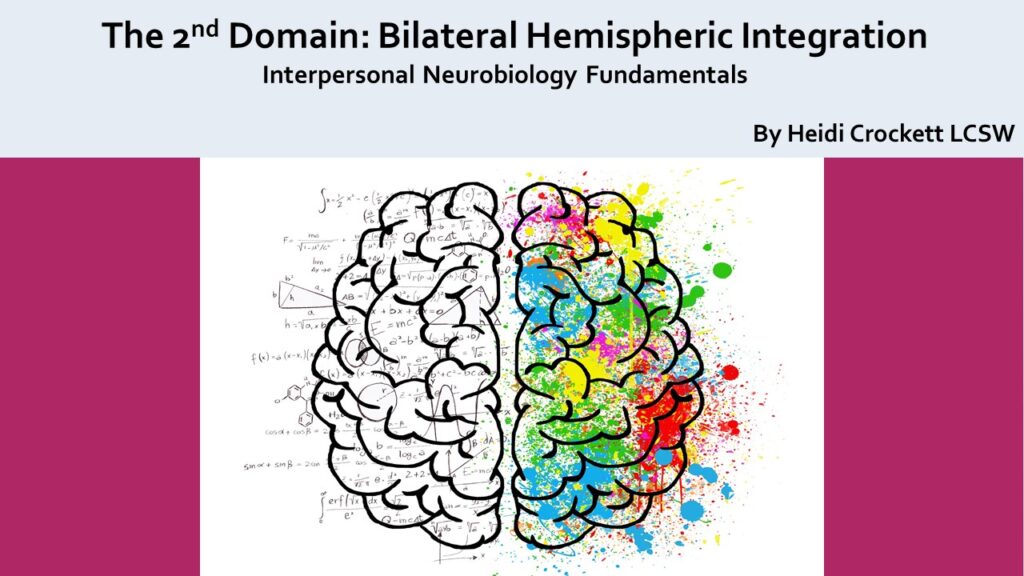 Two links for this one class, for Part 1 click here for more slides and details about the class.
Whereas for Part 2 click here for more slides.
BONUS: Includes 18 minute guided meditation* integrating the two hemispheres. (*It can be listened to as a science lecture or meditation.)
The above preview is taken from the beginning of Part 2 and outlines how the world is becoming increasingly left hemisphere dominant and the wider implications. Heidi says, "Teaching this class (and learning the material) changed something fundamental to how I relate to reality. It made me realize that art and beauty exist as independent, sacred experiences when understanding them from an integrated and right hemiphere mode of processing. It made me realize more clearly why some experiences can't be put in logical and linguistic forms; when coming from the right hemisphere, there is an appreciation and perfection, a way of being that is outside a literal, narrating self that comes from a left hemisphere mode of processing."
If you are interested in learning how to become more integrated, definitely understanding the difference between your two hemispheres is crucial!
Final Bonus is this Science Chat walking the audience through first the left hemisphere's way of being and savoring that, then into the right hemisphere's mode of processing and savoring that. See timestamps below the video, excellent demonstrations that show when the two hemispheres are differentiated and linked, that emotions become more calm. This course includes 4 hours of invaluable teaching content!
———————————————————–
Joy comes out of this domain, as awareness moves away from habits and dwells more often in the open plane of possibility.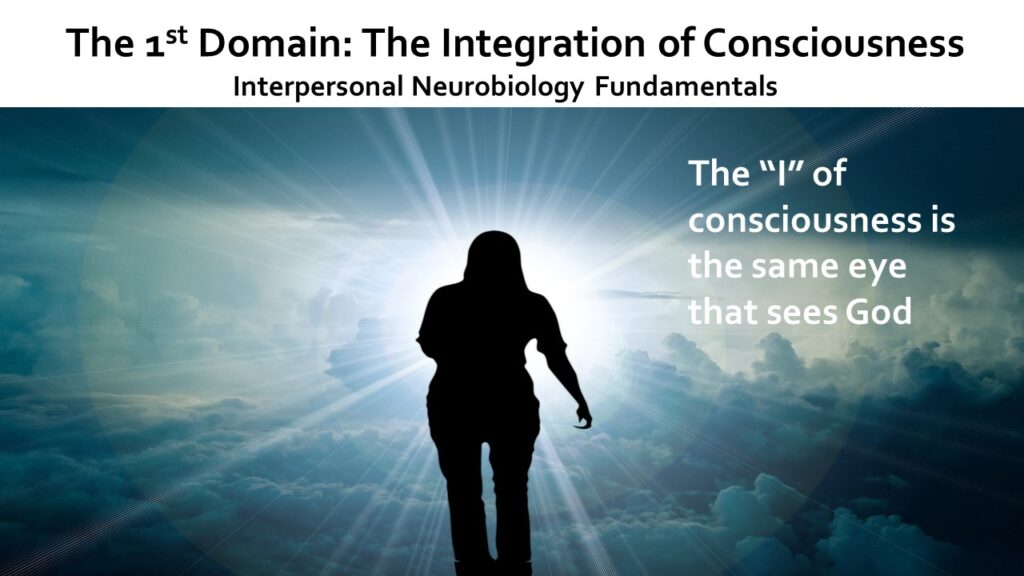 The first in a 20 hour series explaining the 9 Domains of Integration.
Click here to see more about this class, price includes Part 1 (official class) and Part 2 (demonstrations) and a bonus meditation, almost 3 hours of total content.
BONUS: Includes 25 minute guided meditation* integrating this 1st domain. (*It can be listened to as a science lecture or meditation. Divided into two MP3s, the last 7 minutes of this bonus has Crockett describing the science behind how mirror neurons combined with breath awareness cause higher states of integration).
NEW BONUS: Part 3

Science Chat

on the 1st Domain specifically exploring Awareness of Awareness (God, Consciousness, Love states,) see timestamps below the video to see content details.
———————————————————-
93 minute class that explains what memory is (and isn't) and how you can bake a delicious cake of self-transformation using modern science. People said the class was "inspiring and fascinating" and "Great delivery of complex information, that's why we all hung in there!" For more information click here: https://greenlightheidi.com/2020/04/paid-class-self-transformation/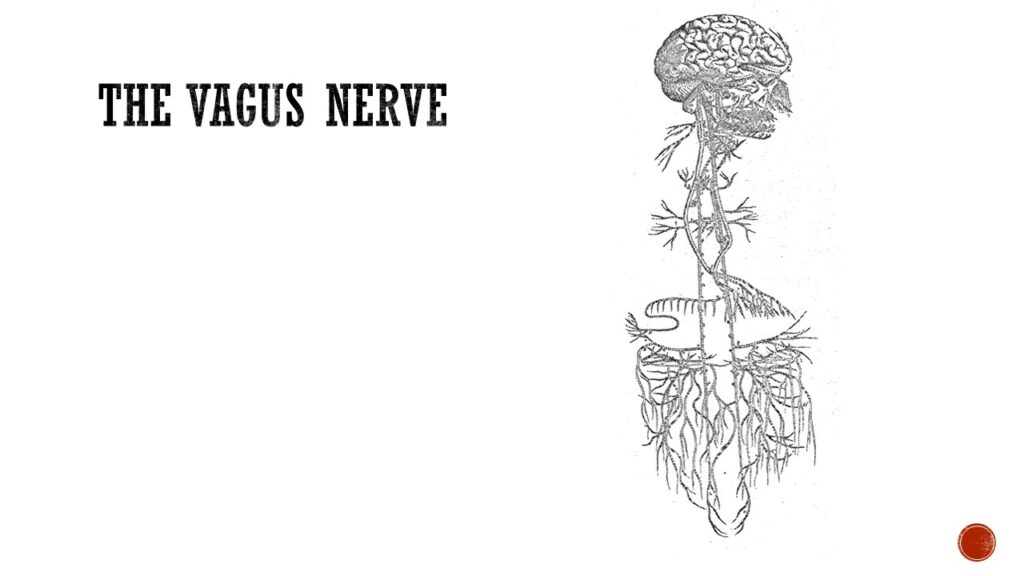 #2

Live demo

addressing real-time fear of the Coronavirus. Over a dozen
interventions with detailed explanation

from the class "2020 New Information about your Nervous System and Memory"

65 minute gathering and lecture with feedback "today was phenomenal. You are incredible."

Class begins with the 5 S's in the modern neurobiology movement, a 30 minute series of exercises and exchanges, then a 30 minute explanation of HOW to transform the charge in bad memories. Click here for more information, contact HeidiCrockett at gmail.com for payment details: https://greenlightheidi.com/2020/04/paid-class-self-transformation-part-2/
$25 for both #1 and #2
2.5 hours of content
——————————————————————————————————————-
***
This below class is the most important for a fundamental understanding of everything that Crockett teaches about the brain

, (this and the "Relational Neuroscience 101" class)
Higher Reasoning vs. Stuck Thinking UPDATED VERSION (YOU GET BOTH for th same price of $25) is Lizard vs Wizard Brain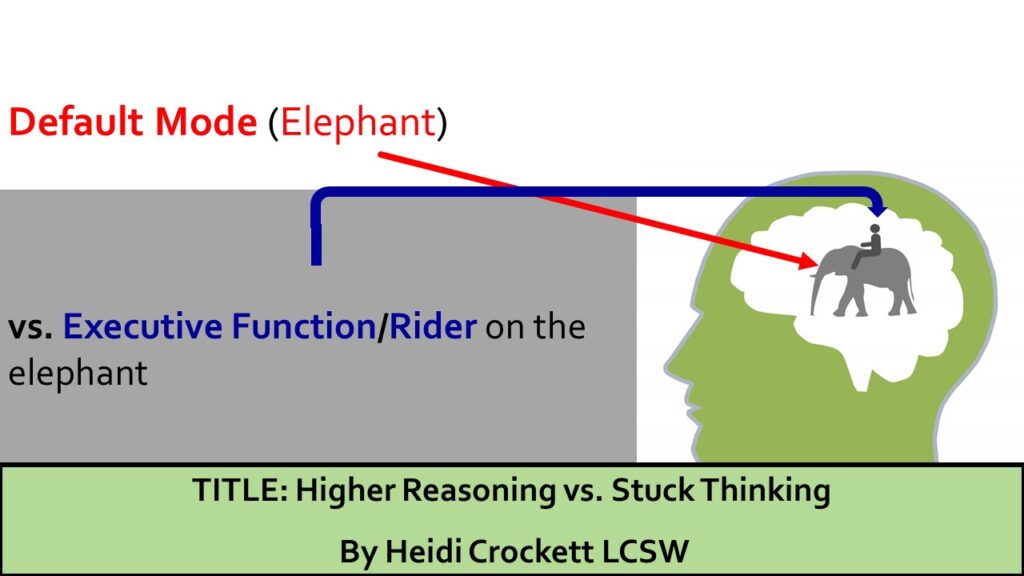 65 minute lecture explaining what happens in our brains when our thinking becomes stuck and what we can do to access higher reasoning. Topics included the default mode network and the prefrontal cortex (which focuses attention, delays response and allocates resources). Crockett explains where these two brain regions are located, their functions, and how to integrate or strengthen them. Click here for more information: https://greenlightheidi.com/2020/04/paid-class-higher-reasoning-vs-stuck-thinking/
This lecture incorporates breathing exercises throughout to demonstrate and shift the listener's nervous system from the more "stuck thinking" state to the more "higher reasoning" state.
One listener wrote, "I loved todays zoom meeting. Even though I didn't quite catch everything and need to go back and watch the video, my main take away is that you have explained why the yoga breathing that I teach to my classes and do for myself, you have explained why it works. That inspires me and encourages me to share what I know." She purchased this video saying she could watch it over and over to learn, that there was a whole library of information in the talk.
——————————————————————————————————————-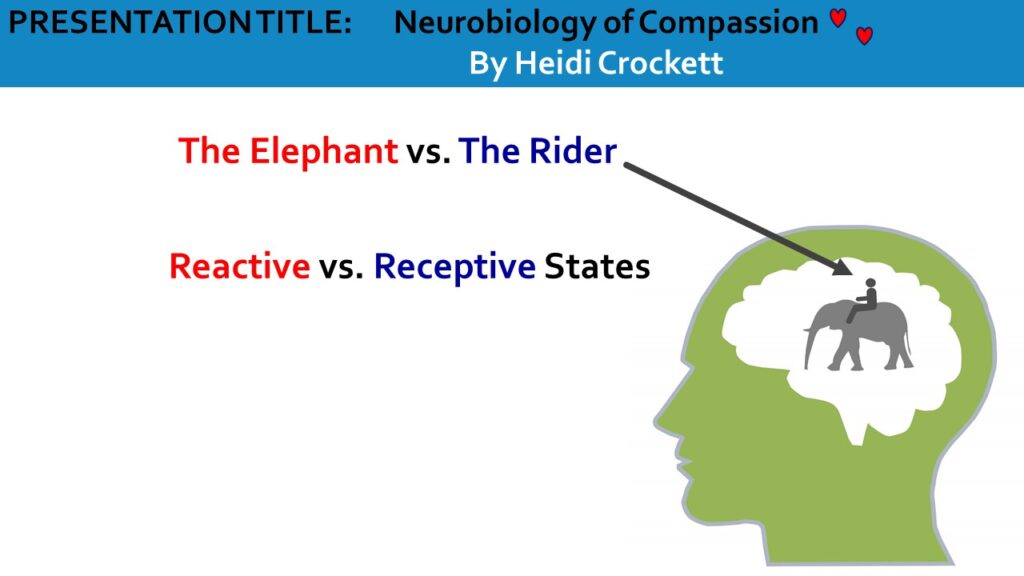 Jam-packed 67 minute lecture by Crockett outlining the latest research on compassion and how it strengthens higher brain functions. She defines compassion (vs. empathy,) what happens in the brain when it's there and not there, and reviews Neff's Self-Compassion Break. Click here for more infromation: https://greenlightheidi.com/2020/04/paid-class-neurobiology-of-compassion/
——————————————————————————————————————-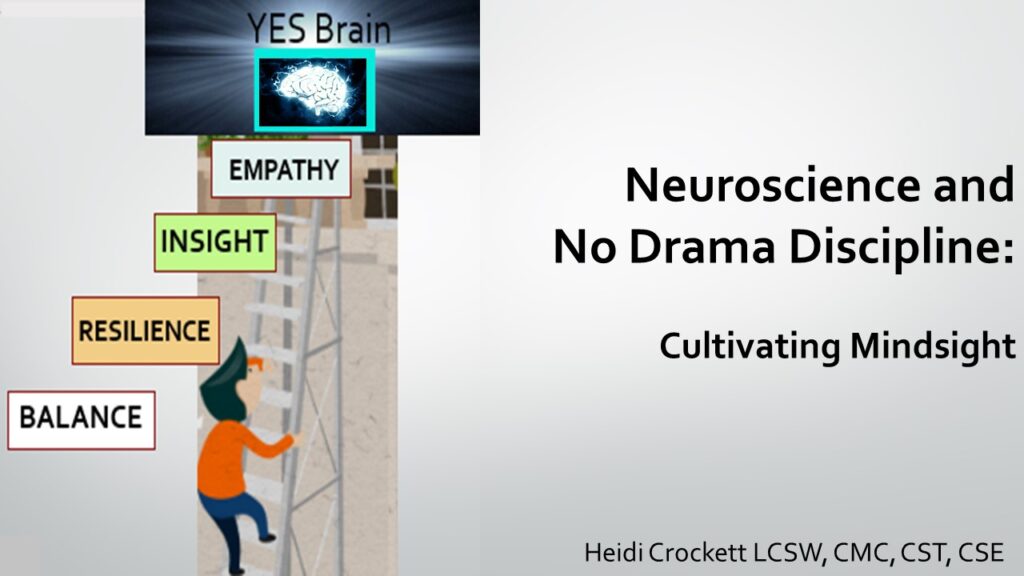 One-hour class full of practical tips and the neuroscience behind optimal parenting. For more details see here: https://greenlightheidi.com/2020/04/paid-class-no-drama-discipline/
——————————————————————————————————————-
75 min class features a unique combination of stress reduction exercises and informative science to improve your health during the Coronavirus. Who doesn't want to learn while also relaxing and having fun?
Highlights: Getting you into a relaxed state, practicing together as you learn exercises that you can use throughout your life, an explanation for Dr. Dan Siegel's 3 Pillars of Mind Training especially kind intention and why kindness is the quickest path to achieving your brain's capacity for excellent executive function, a breathing technique from an ER physician to prepare for or fight COVID-19, a scientist's guided light meditation evoking the endorphin producing capacities of the periaqueductal gray. See more information here: https://greenlightheidi.com/2020/04/paid-class-improved-immunity-and-stress-reduction/
Go ahead and preview some meditations on
Udemy

. Bonus:

Free class

email me for coupon code.

——————————————————————————————————————-
4 Core classes from Crockett $20 Each or 2 for $30: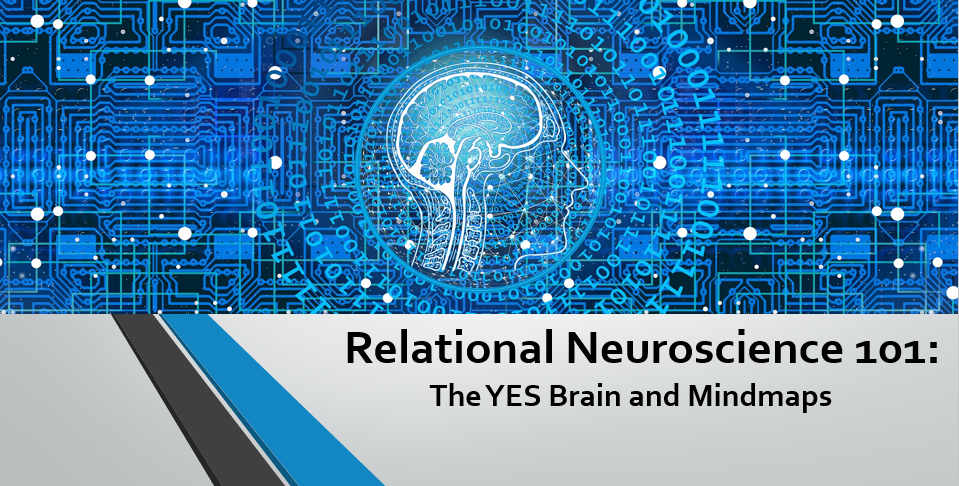 75 min class, Description: Crockett reviews 1. the definition of mind 2. The definition of integration 3. The progressive nature of the 9 Domains of Integration 4. What part of the brain manages internal and external input and what you can do to strengthen it. 5. Dr. Dan Siegel's teaching on 5 Core Drives and how our relationship with these drives impacts our level of integration. 6. The definition of our default mode network, how we all have one, why it is important to know what it is and what you can do to help rewire it. 7. What styles of teaching cause the brain to retain more information 8. The definition of mindfulness 9. What kinds of mindfulness are most effective in increasing integration and improving health 10. The appropriate place of stress, (discussion on our "optimal arousal zone" and how to widen our window of tolerance for moods and states, hypo/hyperarousal states, a dysregulated nervous system, and the difference between the sympathetic and parasympathetic systems). Click here for more information: https://greenlightheidi.com/2019/05/paid-class-relational-neuroscience-101-yes-brain-and-mindmaps/
——————————————————————————————————————-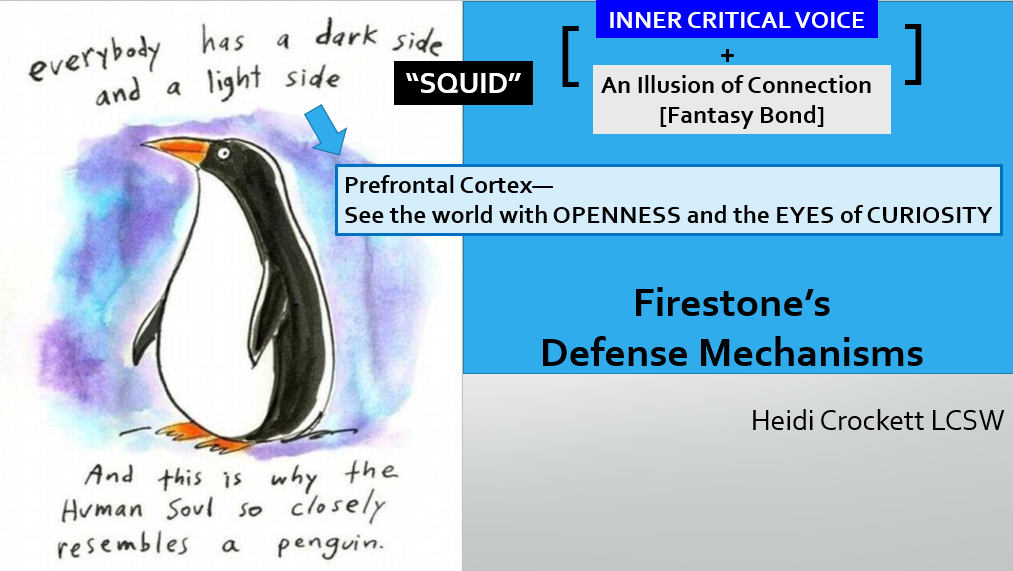 75 min class–if you are familiar with the relational neuroscience framework that Crockett teaches, then you'll know we all exist on a spectrum from low integration to high integration. (No prior knowledge is needed to watch this class, this is explained in the class.) This class is a fascinating theory from a famous psychiatrist who has lived 40+ years in a community observing "What mechanisms inside us prevent us from being able to integrate?" In a nutshell, the theory explains what happens when a person's brain doesn't achieve excellent executive function, what the brain does when it turns in on itself and substitutes real, in-person connection and meaning (which is the heart of a person who achieves higher states of integration,) and instead chooses an illusion of connection (called the "fantasy bond"). This mechanism can be a person's favorite sports team or even workaholism, something that seemingly is healthy but becomes unhealthy because it interferes with the person being able to maintain an aliveness and passion for life.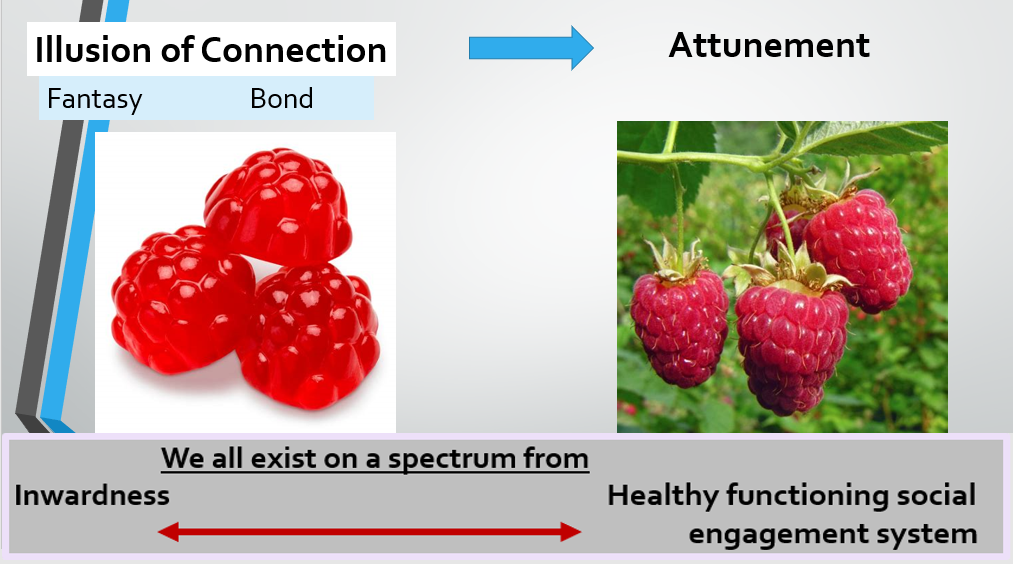 Topics covered include how we all exist on a spectrum from highly defended to a healthy functioning social engagement system, what goes on in the brain for both types on this spectrum, typical behaviors like withholding, stonewalling, and duplicity from someone who is highly defended, and much more. Click here for more information: https://greenlightheidi.com/2019/05/paid-class-firestones-defense-mechanisms-the-fantasy-bond-and-inner-critical-voice/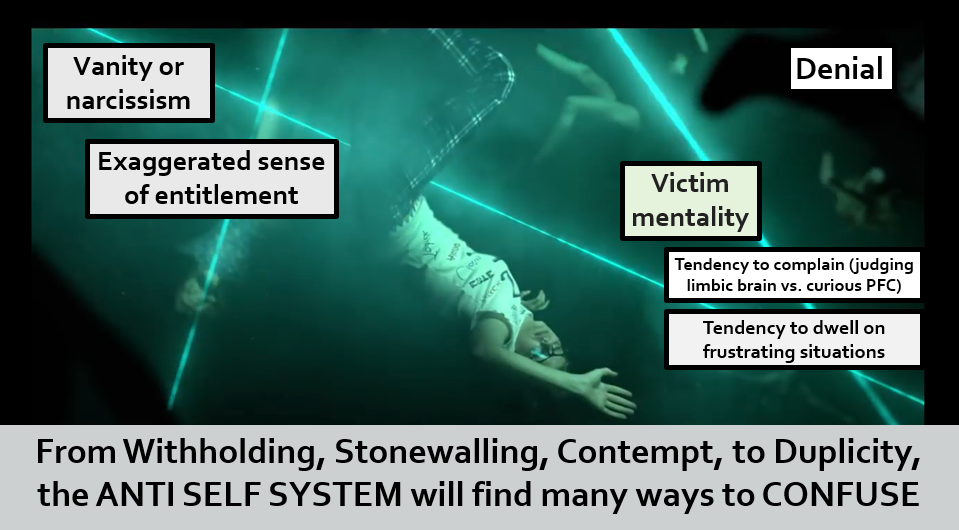 ——————————————————————————————————————-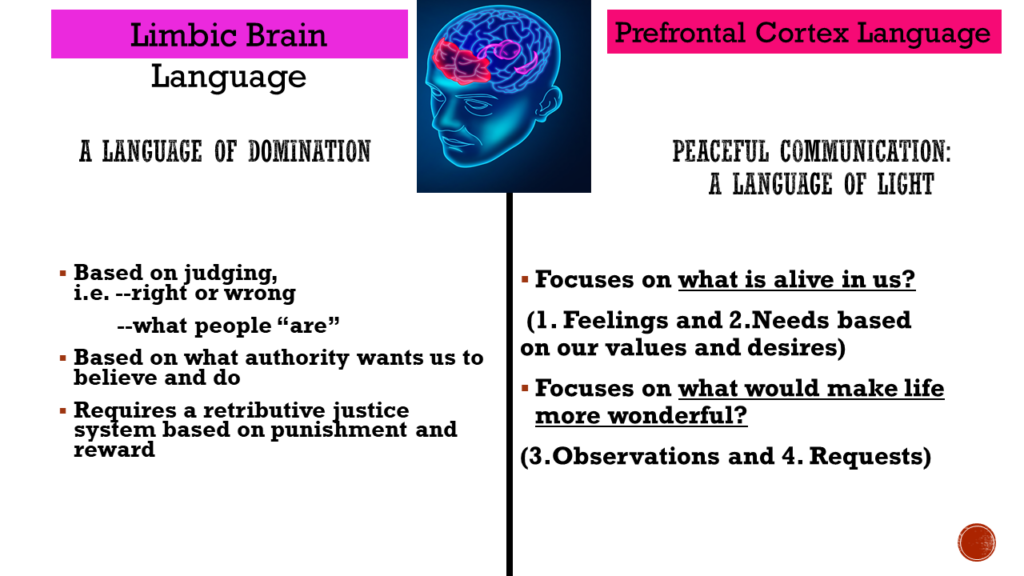 Two sections: 50 minute explanation for why this technique increases brain integration, then a newly added 20 minute section with the 4 steps in the practice.
Learn to communicate with someone who is highly defended. Learn how to make a breakthrough if you are a couple who find yourselves fighting too often. Learn brain fitness for yourself and your family by learning this technique. Deceptively simple, this way of communicating will strengthen response flexibility, insight, empathy, and attunement (4 of 9 functionas of the prefrontal cortex).
Class includes multiple slides and handouts to begin practicing what is formally called "Nonviolent Communication" created by Marshall Rosenberg. Click here for more information: https://greenlightheidi.com/2019/09/brain-fitness-class-nonviolent-communication/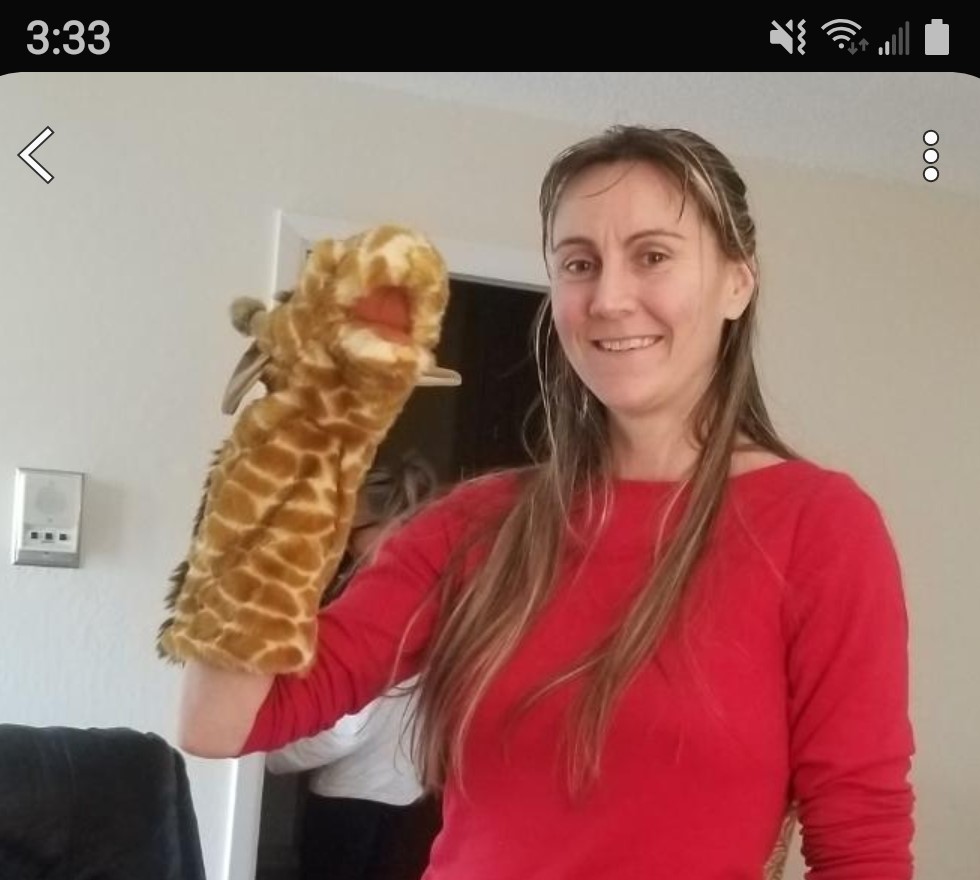 Above photo is from Heidi teaching a Peaceful Communication workshop. See testimonials
here

.

——————————————————————————————————————-

60min class, Description: This lecture is packed full of cutting-edge science that links the nervous system, the ability to regulate emotions, and one's relationship to pleasure. It includes useful links for toys, websites, and resources for common sexual health problems and tips for prevention and maintaining vitality. Crockett discusses Emily Nagoski and Lori Brotto's sexual health research. Important topics include the sexual accelerator and brakes and the concept of one's "garden" (as representing their sexuality) and how because of neuroplasticity we can create a new garden with the right rain (love), sunlight* (challenge, space,erotic piece), and tools (toys)!

See slides and more information here: https://greenlightheidi.com/2019/05/paid-class-new-findings-in-sexual-health/

*When I was typing the above I accidentally typed "sinlight"…but maybe that's an important part of one's sexuality garden, sinlight= a little bit of the forbidden or the imagination of the forbidden to make the bedroom environment/context just right.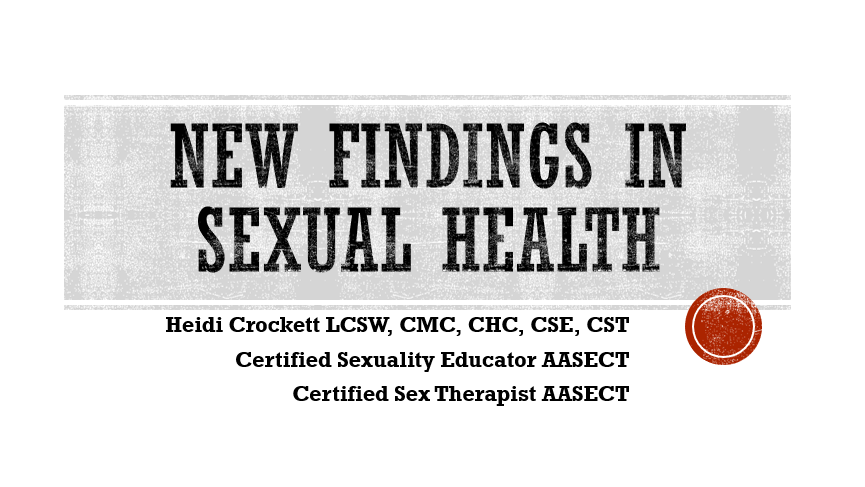 For questions on payment or details email HeidiCrockett at gmail.com,
THE REST OF THIS PAGE LISTS PODCAST INTERVIEWS AND VIDEOS, THERE ARE INFORMATIVE BLOG POSTS ON MY HOME PAGE
In this 7 minute interview from the podcast, "The Thought Hackers," I explain a little bit about trauma resolution using Somatic Experiencing:
UPDATE: Better Sex Podcast:
PODCAST #1 New to Relational Neuroscience?
In this 20 minute interview, Heidi explains how understanding our brain helps us calm the stress response and lead happier lives:
Click here for Relational Neuroscience + Stress INTERVIEW
———————————————————–
PODCAST #2 Emotional Intelligence in Dating:
*For more information on Heidi's blog on sexual health and wellness visit: http://redlightheidi.com/about-me/
———————————————–
Good Emotional Health Tips for Caregivers
———————————————–
*Here is the blog post that I refer to at 3:52 on Temporal Integration
(Temporal Integration is one of the Nine Domains of Integration)
Healthy Eating Tips
Using Interpersonal Neurobiology
Listen to the recording on YouTube:
Applying Brain Health Basics to Healthy Eating Tips Using Interpersonal Neurobiology
—————————————————————————————
Here's 5 minutes in video where Heidi teaches Laughter Yoga:

———————————————————————————————————————–
Dementia Round Table Discussion:
See minutes 4-6 in this video where Heidi speaks about what the research shows as common intimacy issues that occur for a couple with dementia in the early stages of the disease process.
BONUS: here's a link to a recent NY Times article on interpersonal neurobiology and love. And here's a 20 min (funny and insightful) lecture on vulnerability that confirms the core IPNB themes. This quote that I use under #2 on Top Ten List lecture:
"When we block our awareness of feelings, they continue to affect us anyway. Research has shown repeatedly that even without conscious awareness, neural input from the internal world of body and emotion influences our reasoning and our decision making…in other words, you can run but you cannot hide." (Siegel, 2010, p.125)
—————————————————————————————————————–
Questions? Contact me at
HeidiCrockett at gmail.com
Remember, I want to help you live the healthiest life possible! –GreenLightHeidi