Play Therapy and Its Importance in the Healing Process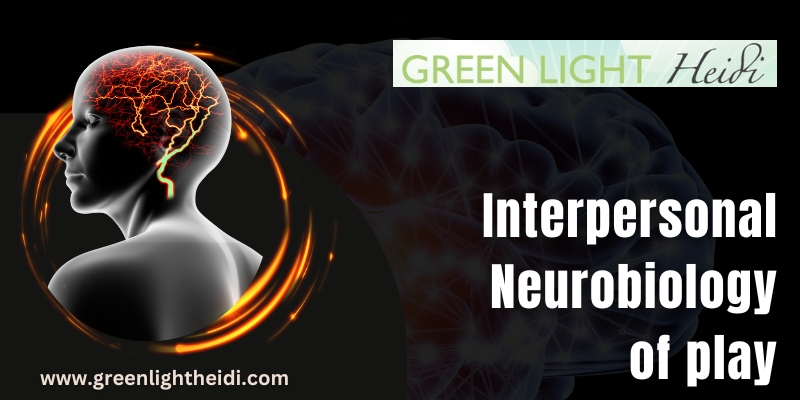 Play therapy is an effective technique to help children open-up and heal from trauma. It can help them in treating mental illness and emotional issues. Children find it easier to express themselves with games and play. Instead of using the conventional method, play method is used to help kids who have difficulties expressing themselves.
The interpersonal neurobiology of play is based on the play therapy. Interpersonal neurobiology brings together multiple fields together to determine how human minds work. And, by working on various aspects, healing can be done more effectively. Different fields include but not limited to biology, linguistic, psychology and more.
Find out how play therapy works and why it matters when it comes to healing.
What is Play Therapy?
Play therapy is a psychotherapy technique that relies in play and games to help kids express themselves. This method can help them express themselves more effective and heal from emotional and mental issues.
In this method, a therapist will guide a person to express themselves in a free and secure environment. First, they are made to feel comfortable so that they can feel free and safe. Then, activities like board games, puzzles and painting are used to help kids be more expressive. At the same time, other family members are also encouraged to get involved. This way, a child can feel more comfortable and learn to trust.
A wide range of activities are used in play therapy session. Some of the most popular ones are:
Art and painting
Board games, puzzles and more
Building blocks and LEGOs
Sand play
Playing with dolls
Tea party
Card games, chess and other board games
When It can Be used?
Play therapy can work for a wide range of situations. It is mostly used to help kids become more expressive. Children can suffer from emotional and mental illness for a variety of reasons, such as abuse or trauma. This technique is helpful in so many ways and can be used to help kids overcome their issues.
Here are some examples of how play therapy can help:
Autism is a type of behavior or communication disorder and pay therapy can help kids improve
ADD and ADHD can also use play therapy to help kids overcome some of the symptoms and improve communication.
Depression and anxiety can also affect kids. Play therapy can work in case of kids. This technique can help them to express their feelings.
PDST or Post-traumatic stress disorder – Play therapy can help with this condition too by encouraging kids to express more effectively.
Children who have suffered from physical and emotional trauma can benefit from play therapy too. Interpersonal neurobiology of play is an effective strategy.
How Does Play Therapy work and Benefit Children?
Interpersonal neurobiology has many benefits, especially when it comes to helping kids. Play therapy is much more effective than regular therapy session. It gives kids a more convenient way to communicate. Kids who have hard time communicating, can benefit from this technique.
Here is how it works and benefits the children:
Play therapy includes activities or play to help kids communicate. For instance, they can use painting or drawing or even written text to communicate. This is an effective technique to help kids open-up.
Kids can also use toys and other playing tools to express their feelings. For instance, they can express through toys they most relate to. In many ways, playing things can help kids become more expressive.
Instead of making them sit on a chair or sofa and have conversation, therapist can use playing to extract information. While playing, kids can voluntarily give information. Plus, playing environment can make them feel more comfortable and at home.
Some kids are shy, but some can be aggressive too. In both cases, the play therapy can help them in changing their behavior, or understand where aggressive behavior is coming from. Playing activities can help unearth the real reasons.
Interpersonal Neurobiology of Play
Play therapy is an effective technique that can be used with interpersonal neurobiology method. Play therapy can be helpful for both children and adult. It can help them regulate their feelings and understand their painful experience better to heal. Interpersonal neurobiology involves multiple aspects of science for treatment and healing of people who have suffered some kind of trauma. In this regard, the play therapy or interpersonal neurobiology of play can be an effective way to address the issues.
The Bottom Line
Interpersonal Neurobiology of Play or play therapy can be helpful in many ways. It can help kids heal and improve their condition. It can help kids who have difficulty communicating or have suffered trauma and other condition. Play therapy is a fun and relaxed way to help kids overcome their condition. In many ways, it is an effective to dela with such condition. Green Light Heidi offers lessons on interpersonal neurobiology and helps understand how this technique works. You can order the video online. Learn the power of brain and how neurobiology can help change the way you perceive things. Find out more about this technique and how it can help you, here – https://greenlightheidi.com/media/