Understanding the Application & Importance of Interpersonal Neurobiology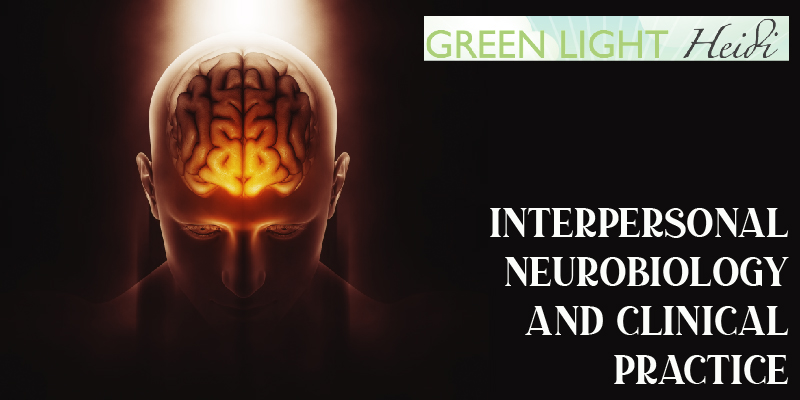 If ever there was a way to understand how our brain's physical features & chemical interactions with the surrounding environment and emotions wouldn't you want to learn more about it? Whether you wish to be trained in a rather chemical/biological direction or more of a sociological/psychological direction, there is an interdisciplinary aspect that can help you work out the human relationships and interactions. This aspect is known as interpersonal neurobiology and clinical practice.
But, what is it? Let us learn more about the importance of interpersonal neurobiology and its applications.
Interpersonal Neurobiology: What Is It?
Simply put, interpersonal neurobiology is an interdisciplinary aspect that describes the ways our body and brain are developed & function in context with relationships throughout our life. These interconnected pieces of scientific study tend to be critical for ensuring that learning is effective while resolving any trauma or conflict.
Interpersonal neurobiology is also critical to growing your personal relationships. Understanding the science behind what we understand about human interactions provides us with a reliable base for understanding one another while improving existing poor relationships. So, make sure you check out this pocket guide to interpersonal neurobiology.
Why is interpersonal neurobiology important?
Counselors, therapists, & clergy members from different work fields wish to have explanations and languages that help them understand their clients better. It helps decode what happens to them along with the coping strategies that help them get better, procure a healthy relationship, & aid healing from trauma.
This study also offers additional insights into decoding why several relationships face mental struggles and challenges. Healthcare workers and teachers tend to spend a good amount of time educating individuals. However, they don't always know about the best ways to reach out to their patients or students that help get the desired results. Understanding the best ways in which the aspect of learning is embedded into our brain can help spark fresh strategies that are helpful in connecting with people while ensuring learning is successful.
When you learn interpersonal neurobiology and clinical practice, it opens up multiple pathways to growth and healing. With interpersonal neurobiology in practice, the paths become channelized and clearer, especially in patients that deal with mental health issues.
What does interpersonal neurobiology involve?
Interpersonal neurobiology seeks similar patterns arising from different knowledge banks and subjects to be implemented in interpersonal development. This approach is designed to invite different scientific branches in a way that helps them come together to find common principles that help understand the human experience. A pocket guide to interpersonal neurobiology involves a framework with the following subjects introduced as a contributor:
Cognitive science
Anthropology
Computer science
Biology (evolution, developmental, zoology, genetics)
Developmental psychopathology
Mathematics
Linguistics
Mental health
Neuroscience (cognitive, affective, social, developmental)
Psychiatry
Sociology
Physics
Psychology (developmental, experimental, cognitive, of religion, attachment theory, social, memory)
Systems theory (complexity and chaos theory)
The concept of interpersonal neurobiology tends to weave research from the above areas of study into a well-strategized framework. This particular framework examines the findings among these independent disciplines. It provides the framework for interpersonal neurobiology. Generally speaking, interpersonal neurobiology and clinical practice help define one's mind and the thought processes within while illuminating the components that are important for health.
Brain, body, and relationships
Just like any other mind-body-relationship model, interpersonal neurobiology and the clinical practice sees the body and brain intimately connected. When talking about neural connections, there are several brains within our body that are connected to one core piece. Talking about the numbers, the human gut carries about 100,000,000 neurons which are also known as gut-brain.
These neurons are connected with several other neural networks & ultimately, the prime brain is located inside the skull. The study of interpersonal neurobiology involves understanding the connectivity between:
Hippocampus
Brainstem
Prefrontal cortex
Amygdala
Together, these parts within the brain help control 9 core interpersonal and neurobiological functions that include aspects such as:
Fear modulation
Body regulation
Response flexibility
Attuned communication
Empathy
Emotional balance
Intuition
Moral awareness
Insight
In interpersonal neurobiology and clinical practice, our relational and embodied processes are regulated by the energy flow & information within & between brains. This triangle of our existence can be broken down into different facets of our mind that include aspects such as:
It is one's individual perception & their life's felt texture.
Our mind tends to process the energy patterns the very same way our computer stores, collects, uses, & produces information symbolizing cascading of entities used for accessing information & similar mental activities.
It is the experience that helps one become aware or help know about the knowledge surrounding us.
The concept of self-organization symbolizes a complex yet organized system that differentiates & then links the regulation of energy and information flow of your own emergence. Lack of self-organization can cause a rigid or chaotic unfolding of several events in one's life. In interpersonal neurobiology and clinical practice, one encounters circumstances that help individuals understand the rigid/chaotic cycles.
Conclusion
The implementation of interpersonal neurobiology aids in the therapeutic improvement of individuals in need of both professional and personal development. When you go through the step-by-step pocket guide to interpersonal neurobiology, you get access to enhanced empathy, compassion, & acceptance towards others as well as self. Thus, there is an increasing need for interpersonal relationships between practitioners & clients.
Are you looking for dedicated professionals that get you access to longevity, wellness, health, & good nutrition? Head over to Green Light Heidi and connect with me to attain the benefits of interpersonal neurobiology. We help you with everything from fear modulation to empathy development as you connect to your inner self. If you wish to connect with me, shoot a mail at [email protected]